Wildcat Diesel Mechanical Services
A range of services for diesel engines, trucks and heavy vehicles
The experienced team at Wildcat Diesel offer an extensive array of diesel mechanic services and heavy vehicle repairs to all makes and models of diesel engines and trucks. From minor servicing to major engine rebuilds and everything in between.
Our dedicated team strive to provide professional service and repairs to ensure minimal downtime and optimum running of your vehicle.
Logbook & scheduled servicing
Regular servicing to extend the life of your vehicle, decrease regular maintenance costs, and prevent costly emergency repairs.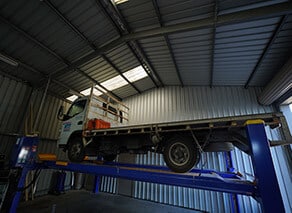 Component overhauls
We offer front to back repairs including differentials, transmissions, clutch, steering, brakes, suspension, exhaust and anything in between.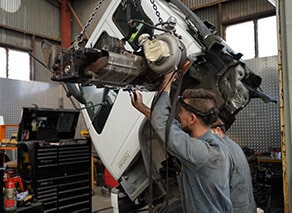 Computer diagnostics
Wildcat Diesel offer state of the art troubleshooting and maintenance for modern trucks through our computer diagnostic tools.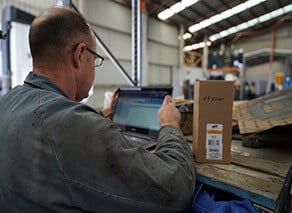 Repowers
We think outside the box to problem solve, able to fit a range of upgraded engines to trucks and buses.
Roadworthy Inspections
Thorough roadworthy inspections ensuring reliability, safety, and legality of your vehicle.
Pre-purchase Inspections
Wildcat Diesel offer extensive pre-purchase inspections. If required we can offer a full diagnostics scan and report.
Why choose Wildcat Diesel?
After 30 years in the business, the team of diesel mechanics at Wildcat Diesel are always improving their skills with ongoing training to keep up to date with the latest technologies.
Unlike many of our competitors, our workshop is fully equipped for all repairs and we pride ourselves on being able to perform all repairs on our premises. With unparalleled in house equipment we can solve any mechanical problem.
We're committed to our diesel mechanics working in a safe environment.